Defeating optimism, holy wit and a pure life, Lady Bird is to be the perfect antidote for these anxious times which adolescence is. A charming and semi-autobiographical film, Greta Gerwig's great solo debut, who has lot of potential, from the intelligent and giant Gerwig script to the captivating role of Saoirse Ronan.
Greta Gerwig takes the double role of writer and director telling the story of a confused young teenager in Sacramento, California, in 2002. Christine (Saoirse Ronan), or Lady Bird as she prefers to be called, is in her last year of high school with high hopes, perhaps unrealistic ones. Frequently she argues with her mother Marion (Laurie Metcalf) about the real world, money and her life, boring themes for Christine. Instead of that, Lady Bird is concerned about the opposite sex, her social life and dreaming of what her future could like.
The plot it is not the interesting thing about Lady Bird but are the characters. Ronan makes of her character absolutely delusionally surprising: her response to abortion at a school assembly will literally shock you... and then laugh a lot. Her search for an illustrated education and moving away from home is relatable and always understandable. The scenes between Ronan and Laurie Metcalf (a nurse with excess work) are electric. Blurred secondary characters (such as Timothée Chalamet from the well-received – and poorly reviewed by the author of this lines – Call me by your name who plays a skeptic who smokes and tries not to participate in the economy), the details of the time (anxiety post 9/11) make this tape a great movie. Each character has its own style, but all together are an universe of charismatic characters that flee from the genre's clichés.
Lady Bird is a celebration of the modest achievements which define many of our lives. Gerwig understands what it means to fight economically and academically in the States and how to live on the wrong side of the road. While the film approaches the end, Gerwig and Saoirse Ronan capture fierce understanding, fear and freedom from leaving home, but also captures it from the emotionality of a mother and a dad. Lady Bird ends up with a disconcerting note. We are sure that our protagonist will live the life she has always wanted, but we also know, as her mother preached, that it will not be easy.
Lady Bird has no original ideas or conflicts that have not been explored by the cinema during the last years, but the sensitivity and humor with which Gerwig manages it shows the existence of a director with a clear and concise voice, as well as a domination of everyday life, which promises to give many joy in the future.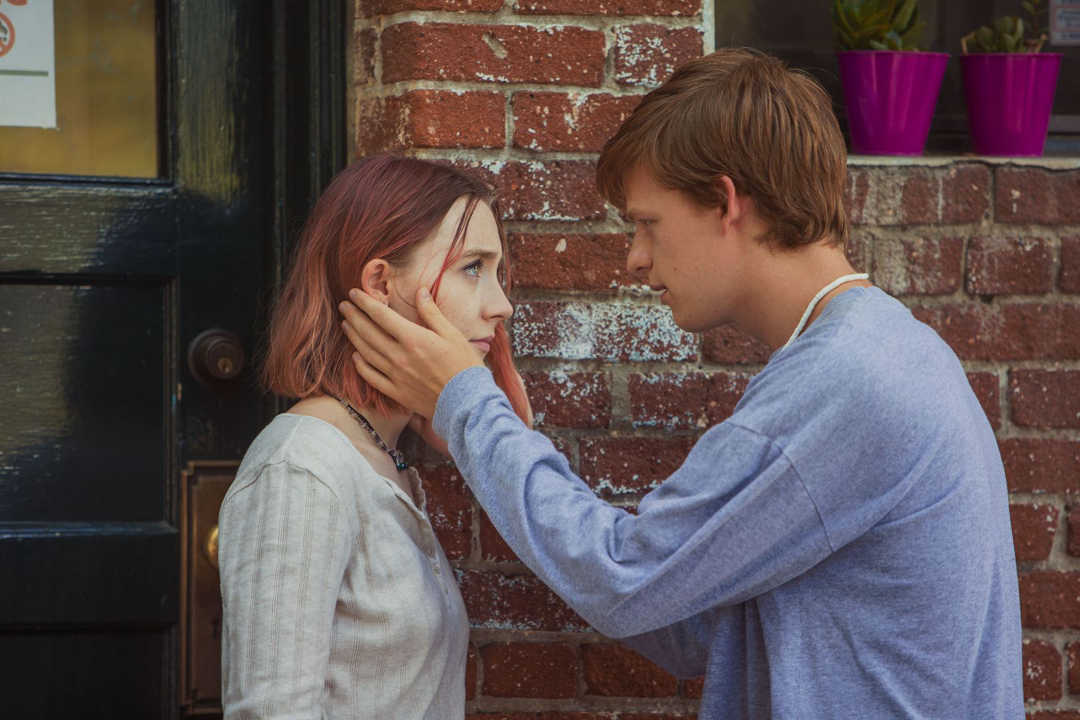 a celebration of the modest achievements which define our lives