In June last year premiered at Cine Ciutat (Majorca) a fantastic animated short: Woody & Woody, directed by Jaume Carrió and with a script written by Laura Gost based on a play which she wrote and was performed around Mallorca during the Teatre de Barra (theatre in pubs) project. Jaume Carrió, graduated in Audiovisual Communication, is a director, filmmaker and professor. In 2009 he won the Art Jove Prize with his short film Caragol treu banya. Laura Gost is 23 years old and has studied Communication, and since then she c¡has combined her work with writing. She also won the Art Jove award of Literature in 2016.
Love, religion, death and sex are some of the vital anguish that worried the Manhattan director and are still worrying Woody Allen now, in 2018. A neurotic and brilliant creator; now and then. A genius that can only have a single interlocutor: himself. And this is what we see here. Woody & Woody is the 45-year-old Woody Allen chat with an 80-years-oldWoody in a pub, where a fantastic, funny and profound conversation with Allen's style settles down between the two. Two and a half years of work and 8640 are the frames of the first 100% Majorcan short film (produced by IB3 Television and TomaVistes) that won a Goya award, being the best moment of the last (and disastrous) ceremony of the prizes awarded by the Spanish Film Academy.
The short film is a tribute to one of the most famous film directors of our times but, in a way, it is also a tribute to his voice in Spanish during the last thirty years as Joan Pera, who doubled Allen's voice in his films, also does it in this short film.
Woody & Woody is a 12-minute masterpiece, a tribute to this great New York filmmaker, with frenetic dialogues impregnated with irony and wit and with drawings that move to the rhythm of jazz. Woody & Woody should be part of the extras which are included in the director's annual film as it is an exceptional review of his career and life.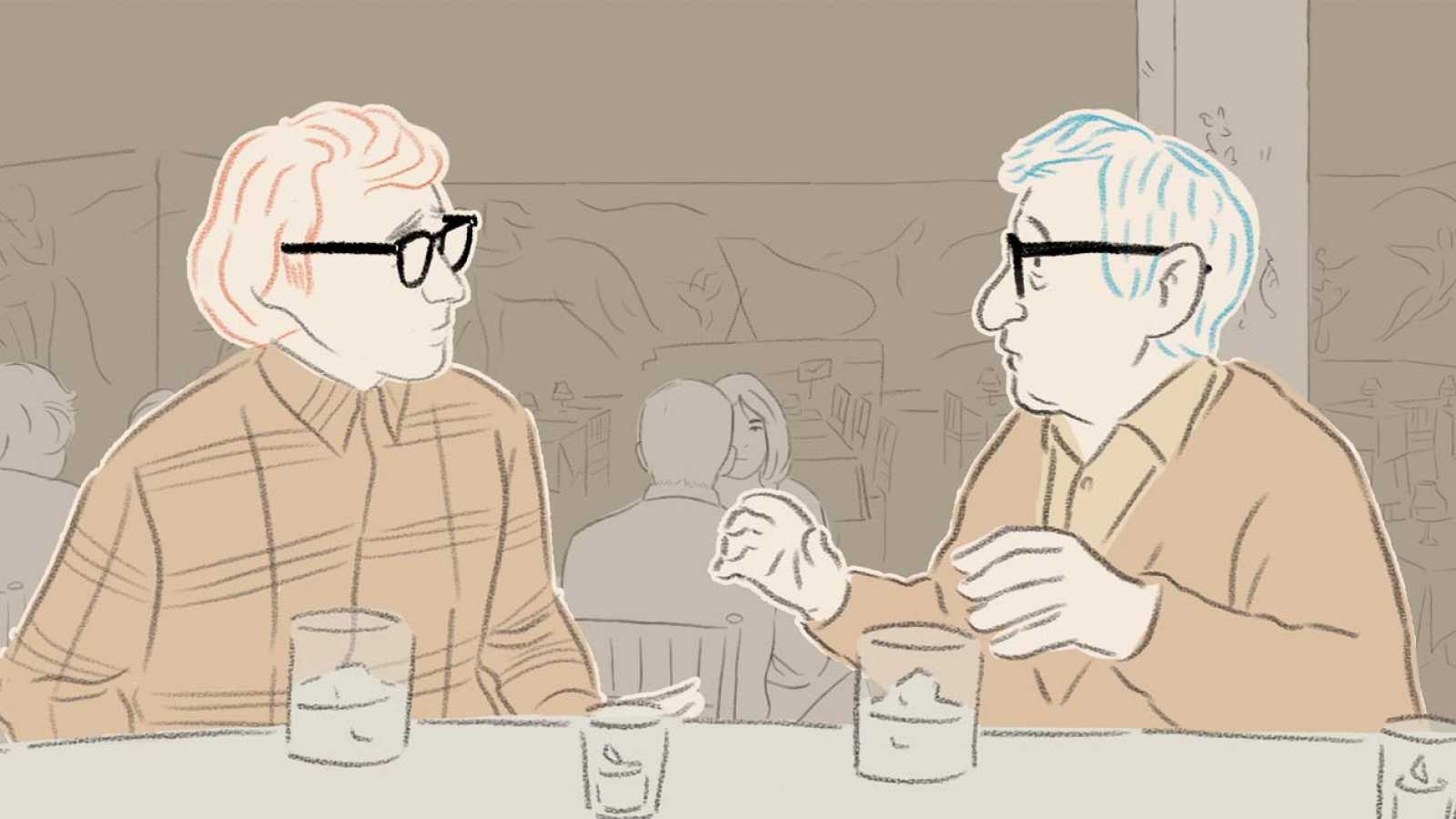 a tribute to one of the best filmmakers of our times